SuperCamp
The key to increasing grades, confidence, and motivation.
Quantum Learning Education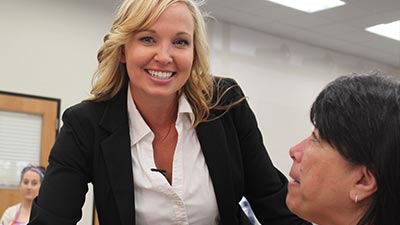 The solution that creates engaged students in the 21st century.
8 Keys of Excellence
The code of character that inspires students, parents, teachers, and communities to stay connected.
QLN Conference Center
The ideal location for hosting corporate events, weddings, and quinceaneras.
About QLN
Quantum Learning Network (QLN) is an educational organization dedicated to making a difference in the hearts, minds, and characters of our children. The QLN family includes SuperCamp, Quantum Learning Education, 8 Keys of Excellence, QLN International, the QLN Conference Center, and a wide range of educational products. Each division of the organization utilizes our Quantum Learning system to transform the educational process and inspire excellence. The result—students who love to learn and teachers who love to teach.
Over the last 30 years QLN has empowered more than ten million students from all fifty states and more than 80 countries to choose excellence and become productive 21st century citizens. Our mission is to change the lives of 50 million children.
Join the Movement
QLN and Learning Forum International have partnered to create the Excellence Effect Movement. Together, we are committed to changing the lives of 50 million children.
Taking the Choose Excellence Pledge empowers families, schools, and communities to build stronger relationships and the character traits necessary to be successful in the 21st century. Learn More.
"Excellence in education means positive schoolwide cultures that are engaging and joyful … environments where kids are confident and get excited about learning. I'm always inspired by the energy created when students, schools, and communities embrace excellence through our programs"
Bobbi DePorter, President, Quantum Learning Network
Match behavior with values
Demonstrate your positive personal values in all you do and say. Be sincere and real.
Learn from mistakes
View failures as feedback that provides you with the information you need to learn, grow, and succeed.

Speak honestly and kindly
Think before you speak. Make sure your intention is positive and your words are sincere.
Make the most of every moment
Focus your attention on the present moment. Keep a positive attitude.
Make your dreams happen
Take positive action. Follow your vision without wavering.
Take responsibility for actions
Be responsible for your thoughts, feelings, words, and actions. "Own" the choices you make and the results that follow.
Be willing to do things differently
Recognize what's not working and be willing to change what you're doing to achieve your goal.
Live your best life
Be mindful of self and others while focusing on what's meaningful and important in your life. Inner happiness and fulfillment comes when your mind, body, and emotions are nurtured by the choices you make.
AASA The School Superintendent Association /Quantum Learning Network
Quantum Learning is proud to be an AASA School Solution partner since 2013. The Alliance serves as a model for the power of collaboration in education. Together we are focused on ensuring that learning is at the center of schools—and that students are at the center of every learning community.
AASA is the premier association for school system leaders and serves as the national voice for public education and district leadership on Capitol Hill. It was established 150 years ago! www.aasa.org
What the Press says:
"Camps aim to turn so-so students into academic achievers"
"Schools take a cue from SuperCamp success"
"A new breed of summer camp has sprung up, promising to turn mediocre students into scholastic achievers by using a blend of accelerated learning methods and outdoor adventure."